Sleep Apnea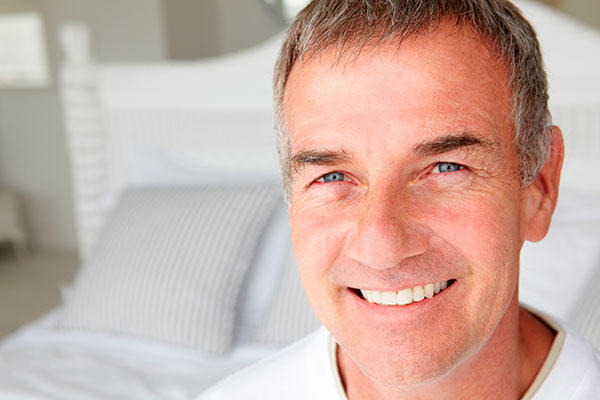 When snoring gets serious in Rochester, NY
Do you or your partner snore loudly and frequently, or find it difficult to get a good night's sleep on a regular basis? You may be one of millions of Americans suffering from sleep apnea. Because symptoms are only present when you're asleep, many cases remain undiagnosed, and could have serious consequences if left untreated.
What is sleep apnea?
Sleep apnea is a common and dangerous sleep disorder affecting millions of Americans. Obstructive sleep apnea is caused by the soft tissues in the back of the throat that collapse during sleep and obstruct the airway, making it difficult or impossible to breathe properly.
Signs & Symptoms
Some of the signs and symptoms of sleep apnea to watch out for include:
Loud, frequent snoring
Frequent sleep disruptions
Chocking or gasping for air during the night
Sleep deprivation or insomnia
Excessive daytime sleepiness
Nightmares
Depression
Dry mouth or throat
Chronic fatigue
Frequent headaches or migraines
Irritability or mood swings
Weight gain
What are the consequences?
Sleep is the only time that our body is allowed to recover and heal itself. If you are not finding restful sleep night after night, it may have serious consequences for your health. Sleep apnea increases your risk for:
High blood pressure
Heart disease
Congestive heart failure
Hypertension
Type 2 diabetes
Coronary artery disease
Acid reflux
Depression or anxiety
Chronic migraine
Even death
Am I at risk?
While anyone can develop sleep apnea, there are certain factors you should be aware of that put you at a higher risk for developing the disease. Those with the highest risk include patients that are:
Male
Overweight
Over age 40
Have a large neck
Smokers
Regular users of alcohol, sedatives, or tranquilizers
How is sleep apnea treated?
Your Rochester dentist is in a unique position to treat your sleep apnea without surgery or CPAP machine. White Spruce Dental offers custom mouth guards that adjust the position of the jaw to prevent the collapse of the airway during sleep. Get back your nights, your days, and your health with sleep apnea treatment at White Spruce Dental.
If you have any questions about sleep apnea, or would like to schedule a consultation with your Rochester dentist, Dr. Nozik or Dr. Tumminelli at White Spruce Dental, please contact us today at 585.424.5120.
Proudly serving Rochester, Henrietta, Brighton, Pittsford, Scottsville, Irondequoit, Churchville, Mendon, and Greece!