Patient Info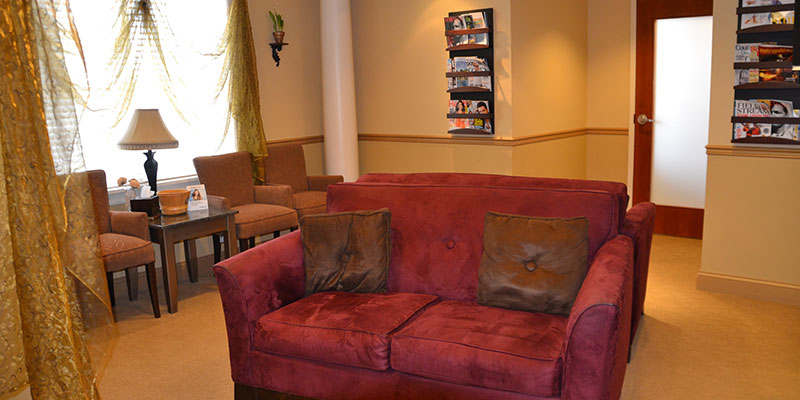 Everything you need to know
Welcome to White Spruce Dental in Rochester, where your health and happiness is our top priority. Our doctors – Dr. Kenneth Nozik and Dr. John Tumminelli – and our amazing team want you to know that you are not just another patient to us, you are a member of our dental family, and we will do everything we can to ensure your experience with us is relaxed and comfortable.
The White Spruce difference
At White Spruce Dental, our mission goes far beyond the "drill 'n' fill" mentality of most Rochester dentists. We will do everything in our power to preserve and restore the health of your natural teeth. Not only do we strive for conservative treatment options, but we work with you to determine not just how to fix the problem, but why there is a problem in the first place, allowing you to become more educated and take an active role in your oral health. Each of our team members is friendly and compassionate for a dental experience unlike any other.
New Patients
Whether you are new to the Rochester area (welcome!) or you haven't seen a dentist in years, we want you to know that you will be welcomed with open arms at White Spruce Dental. Regardless of your current state of oral health, we will take great care of you and help you achieve your smile goals. For your convenience, we've provided all of the necessary information for your first appointment right here on our website. We want to make your first, and every visit with us go as smooth as possible. If you have any questions, please feel free to give us a call at 585.424.5120, or talk to one of our team members at your appointment, we are always happy to help and are ready to answer any questions you may have. We look forward to smiling with you!
Financing
As your trusted Rochester dentist at White Spruce Dental, we understand that making dental care a financial priority can be difficult. We also understand the importance of maintaining your oral health today to avoid more serious and more costly complications down the road. That's why we do our best to make sure our care is affordable and accessible to everyone; that's why we are proud to offer a number of financing options to help our patients get the care they need, affordably.
CareCredit®

CareCredit® is one of the leading healthcare credit cards, and is accepted at over 175,000 providers nationwide. CareCredit® works just like any other credit card, but is used strictly for healthcare expenses, including dentistry. Pay upfront for necessary procedures, and make affordable monthly payments that work with your budget. CareCredit® financing is flexible, convenient, and the application process is simple.
If you have any questions, or would like to schedule an appointment with your Rochester dentist, Dr. Nozik or Dr. Tumminelli at White Spruce Dental, please contact us today at 585.424.5120.
Proudly serving Rochester, Henrietta, Brighton, Pittsford, Scottsville, Irondequoit, Churchville, Mendon, and Greece!