Bridges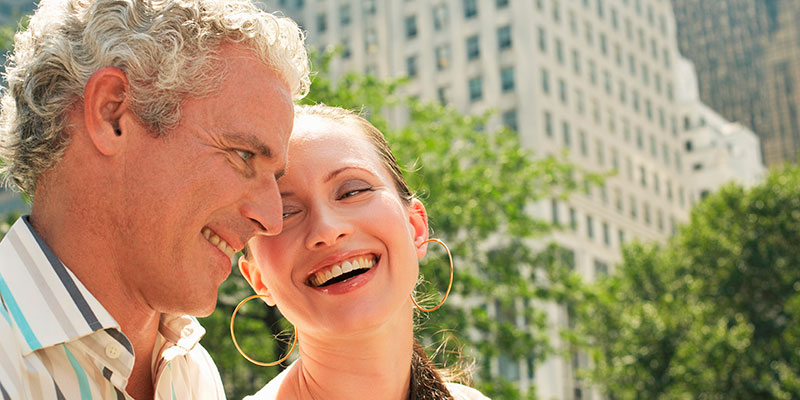 A bridge to a new you
If you're living with a gap in your smile, chances are you're not living up to your full potential. Missing teeth make it difficult to live your daily life as you did before. It can be hard to enjoy your favorite foods, and to speak and smile with confidence, not to mention the negative effects missing teeth can have on your oral health. Porcelain bridges from White Spruce Dental in Rochester can restore your smile in form and function, and could be the first step on a bridge to a new you.
Do I need a bridge?
If you are suffering from a gap in your smile, you may be a good candidate for a dental bridge. You may require a bridge if you have:
A single missing tooth
A missing tooth & damaged teeth on either side
Multiple missing teeth
How does it work?
Dental bridges by your Rochester dentist at White Spruce Dental combine dentistry and artistry. Bridges are created using high-tech, 3D digital imaging technology to ensure your restoration mimics your natural teeth in form and function. Crafted from beautiful, natural-looking tooth colored porcelain, the fabricated tooth or teeth will be secured on either side with the help of dental crowns for a seamless, fully-functioning smile!
If you are ready to get your smile and your life back, we would love to talk with you about dental bridges! Porcelain bridges mimic your natural teeth in every way. No one will ever be able to tell the difference! Enjoy your favorite foods, preserve your oral health, and regain your smile and your confidence!
If you have any questions about bridges, or would like to schedule a consultation with your Rochester dentist, Dr. Nozik or Dr. Tumminelli at White Spruce Dental, please contact our office today at 585.424.5120.
Proudly serving Rochester, Henrietta, Brighton, Pittsford, Scottsville, Irondequoit, Churchville, Mendon, and Greece!