Full Mouth Reconstruction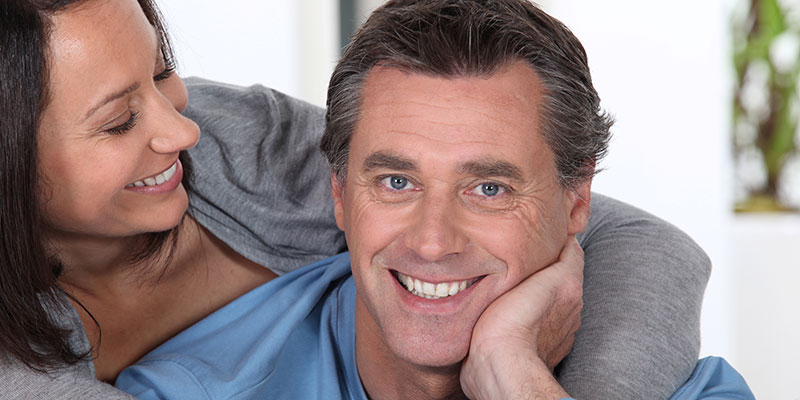 Every smile deserves a second chance in Rochester, NY
At White Spruce Dental, we believe that everyone deserves a second chance, especially when it comes to your smile. If you have suffered from extensive decay, gum disease, or traumatic injury, and thought your smile was beyond the point of repair, your Rochester dentists want you to know that you don't have to throw in the towel. We have options to restore your oral health and put a smile back on your face.
What are my options?
Your Rochester dentists, Dr. Kenneth Nozik and Dr. John Tumminelli have advanced training in restorative dentistry, and have invested in the most current technology to bring our patients the best dental solutions available. Your individual treatment plan will be determined in a comprehensive consultation with your doctor, and will be tailored to your individual needs, goals, and budget. Some of our reconstructive services include:
A fresh start
While our first mission is to preserve the integrity of your natural teeth for as long as possible, and to be conservative in nature in all of our treatment planning, there comes a point in time when the teeth are beyond repair. If this is the case for you, we want you to know that you have options with full mouth reconstruction. A healthy smile is not only important for your self-esteem and confidence, but in preserving health of the rest of your mouth, facial structure, and your overall health as well. A consultation with your Rochester dentist is the first step to a new smile, and a new you!
If you have any questions about full mouth reconstruction, or would like to schedule a consultation with your Rochester dentist, Dr. Nozik or Dr. Tumminelli at White Spruce Dental, please contact us today at 585.424.5120.
Proudly serving Rochester, Henrietta, Brighton, Pittsford, Scottsville, Irondequoit, Churchville, Mendon, and Greece!