Restorative Dentistry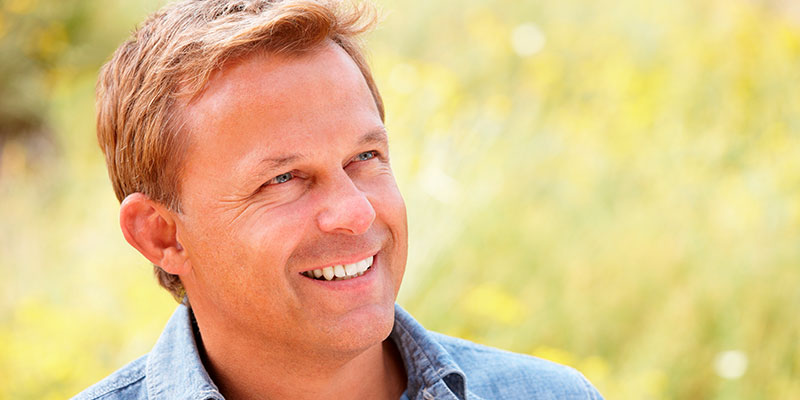 Restore your smile & your life in Rochester, NY
At White Spruce Dental in Rochester, our mission is not just about fixing teeth, it's about changing lives. Most adults will suffer from tooth loss at some point in their life, which can be a huge source of embarrassment, pain, and discomfort. Thankfully, your Rochester dentists love being able to restore patients' smiles in form and function with restorative dentistry. Advanced technology allows us to create beautiful, natural-looking tooth restorations that give patients back their smile, their confidence, and their life.
Your Rochester dentists at White Spruce Dental have invested in a high-tech CEREC milling machine that allows us to fabricate and place restorations in the same appointment. No more messy impressions, temporary restorations, or return visits. Visit our Same Day Dentistry page for more info.
With advances in modern dental techniques and technology, we are now able to fill cavities without the use of metal. Tooth colored resin blends in seamlessly with your natural teeth so all anyone will notice is your smile. Check out our Tooth Colored Fillings page for more info.
Inlays & Onlays
If you have a tooth that is decayed beyond the point of only requiring a filling, but not extensively enough to require a full crown, we will use what is called an inlay or an onlay. Inlays and onlays can restore your tooth to its full form and function.
If you have a tooth that is too damaged to repair with a filling, inlay, or onlay, you may require a dental crown. Crowns can also replace an entire missing tooth with the help of a dental implant. Please visit our Crowns page for more information.
A dental bridge, also sometimes called a partial denture, can replace a single or multiple teeth, and repair and anchor to surrounding teeth using crowns. Bridge the gap in your smile, and visit our Bridges page for more info.
If you're missing most or all of your teeth, it may be time to consider dentures. Thankfully, with advances in modern dentistry, dentures are more secure and natural looking than ever before. Visit our Dentures page to learn more.
Dental implants are tooth root replacements that are surgically implanted into the gums, and serve to preserve the health of your mouth and underlying jawbone and facial structure. Visit our Dental Implants page to learn more about the most recommended tooth replacement solution.
If you have an infection of the root or the pulp of a tooth, you may require a root canal. We know root canals have earned a bad rap, but today, a root canal is a fairly routine procedure for your Rochester dentists. Please visit our Oral Surgery page for more information.
If you have any questions about restorative dentistry, or would like to schedule an appointment with your Rochester dentist, Dr. Nozik or Dr. Tumminelli at White Spruce Dental, please contact us today at 585.424.5120.
Proudly serving Rochester, Henrietta, Brighton, Pittsford, Scottsville, Irondequoit, Churchville, Mendon, and Greece!