Emergency Dentistry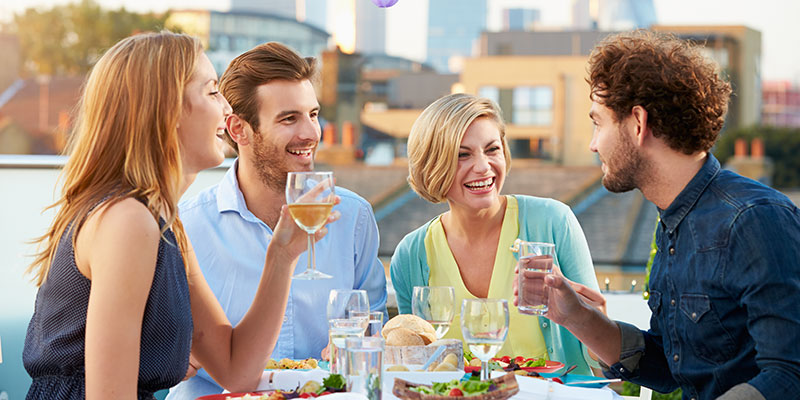 We are standing by for your call in Rochester, NY
If you've suffered a traumatic injury and are in need of urgent dental care, White Spruce Dental offers emergency appointments for your convenience. Call us at 585.424.5120 and we will do our best to see you the same day as soon as possible for the best chance at saving your smile.
Tooth knocked out?
If you've had a tooth knocked out, the first thing to remember is not to panic, and to call us right away. If you still have the tooth, follow the instructions below for your best chance of saving it:
Pick the tooth up by the crown (visible portion) not the root in order to minimize damage or injury to the tooth root.
If dirty, gently rinse with water. Do not use soap or chemicals, do not scrub, do not dry. All of these will damage the tooth.
If possible, place the tooth back into the socket, making sure it is facing the right direction. Hold it in place with your fingers, or bite gently to hold the tooth in place.
If it cannot be placed back in the socket, place the tooth in milk (not water) to preserve. If not placed inside the mouth or in milk or a tooth preservation solution, the tooth will dry out and may not be salvageable.
Come see us at White Spruce Dental as soon as possible for the best chance of saving the tooth and preserving your natural smile!
Dr. Kenneth Nozik and Dr. John Tumminelli are highly skilled with advanced training in emergency dentistry and oral surgery. We know that experiencing a traumatic dental injury can be, well…traumatic. We understand the pain you are going through, and want you to rest assured you are in good hands with your Rochester dentists at White Spruce Dental.
If you have any questions about emergency dentistry or need to schedule an emergency appointment, please contact your Rochester dentists, Dr. Nozik and Dr. Tumminelli at White Spruce Dental right away at 585.424.5120.
Proudly serving Rochester, Henrietta, Brighton, Pittsford, Scottsville, Irondequoit, Churchville, Mendon, and Greece!