Invisalign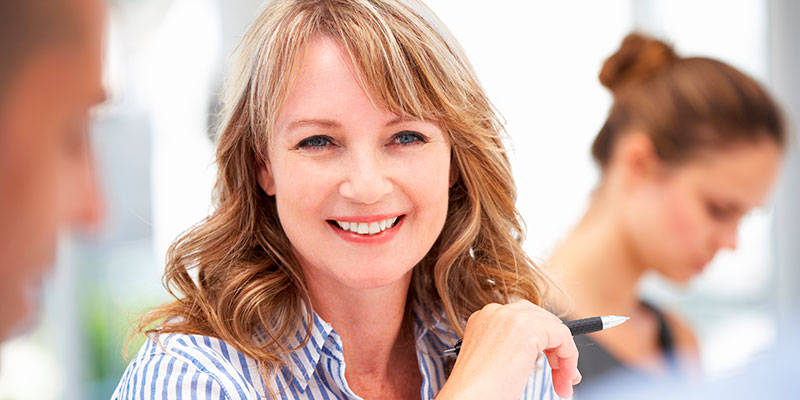 A modern approach to teeth straightening in Rochester, NY
Let's be honest – traditional metal braces are embarrassing. Patients who decide to straighten their teeth already feel self-conscious about their smile, and adding metal braces on top only adds insult to injury. Let's just side step the embarrassment and cruel nicknames (metal mouth, brace face, cheese grater, tinsel teeth) and straighten teeth quickly and discreetly with Invisalign®.
*The doctors of Whitespruce Dental are general dentists providing orthodontic services.
What is Invisalign®?
Invisalign® is a revolutionary way to straighten teeth without the use of traditional metal brackets and wires. Invisalign® uses a series of custom-made, clear plastic aligners to gently apply pressure and shift teeth into their desired position. Each set of aligners is worn for approximately two weeks, at which point you will return to your Rochester dentist at White Spruce Dental for a new set.
What are the benefits?
The benefits of choosing Invisalign® to straighten teeth are numerous, and range from cosmetic, to functional to health.
Cosmetic Benefits – Invisalign® is virtually invisible to the naked eye. No one will know you are straightening your teeth. Your natural smile will shine all the way through treatment.
Functional Benefits – Invisalign® is removable, which allows patients to enjoy their favorite foods, and maintain their regular oral hygiene routine. Invisalign® aligners are smooth and comfortable compared to metal braces.
Health Benefits – Not only does Invisalign® allow patients to maintain optimum oral hygiene throughout treatment, but teeth that are properly aligned are generally easier to clean, and therefor healthier than teeth that are crooked or misaligned.
Invisalign® is a comfortable, convenient, invisible way to achieve the beautiful, straight, healthy smile of your dreams. Take control of your smile, and your life, choose Invisalign®! The difference is clear.
If you have any questions about Invisalign®, or would like to schedule a consultation with your Rochester dentist, Dr. Nozik or Dr. Tumminelli at White Spruce Dental, please contact us today at 585.424.5120.
Proudly serving Rochester, Henrietta, Brighton, Pittsford, Scottsville, Irondequoit, Churchville, Mendon, and Greece!