TMJ and TMD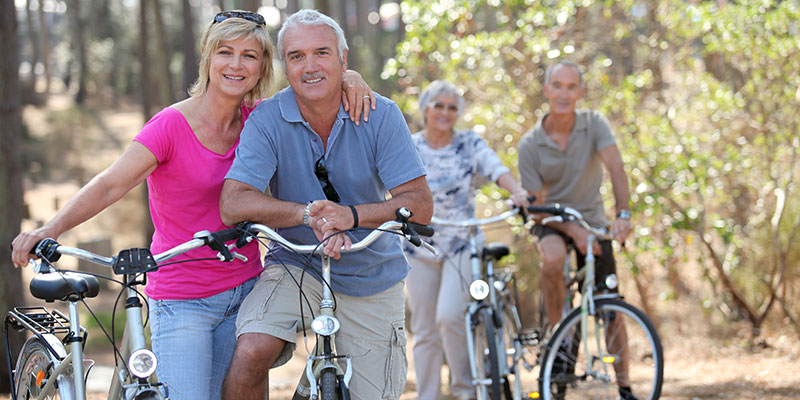 Finally get the relief you deserve
Do you clench or grind your teeth? Does your jaw pop or click? Do you suffer from frequent headaches or migraines accompanied by pain of the face, jaw, or neck? You may be one of millions of Americans suffering from TMD or TMJ, or the dysfunction of the jaw joint. Thankfully, your Rochester dentists at White Spruce Dental have a simple solution for you.
What is TMJ / TMD?
TMJ stands for "temporomandibular joint" and TMD stands for "temporomandibular joint dysfunction" (sometimes also called TMJD). These terms are used interchangeably, but for simplicity's sake we'll use TMJ here to refer to any disorder afflicting the jaw joint and connective tissues. TMJ can be caused by a number of factors including stress, bite misalignment, traumatic injury, or genetics. Characteristics of TMJ include:
Teeth grinding or clenching
Jaw popping or clicking
Jaw stiffness
Frequent headaches or migraines
Myofascial pain – pain of the face, jaw, head, or neck
Chronic fatigue
Tooth wear or bite problems
How do we treat TMJ?
At White Spruce Dental, your Rochester dentists are in a unique position to help you find relief from the chronic pain of TMJ problems. We can fit you with a custom mouth guard to be worn during sleep to minimize the effects of teeth grinding and clenching and minimize or eliminate your symptoms without invasive procedures or surgeries.
If you're ready to finally get the relief you deserve from chronic myofascial pain, we would love to speak with you about TMJ therapy. It's not just about your teeth – it's about your quality of life!
If you have any questions about TMJ or would like to schedule a consultation with your Rochester dentist, Dr. Nozik or Dr. Tumminelli at White Spruce Dental, please contact us today at 585.424.5120.
Proudly serving Rochester, Henrietta, Brighton, Pittsford, Scottsville, Irondequoit, Churchville, Mendon, and Greece!