Oral Cancer Screening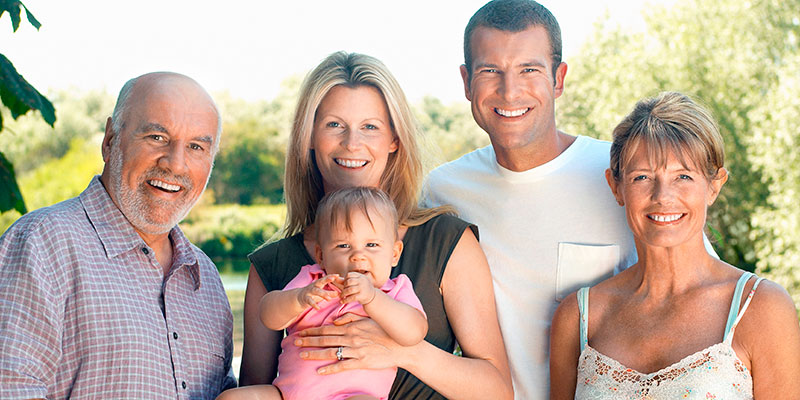 So much more than just teeth
What do you think of when you hear the word "dentist"? Do you think "teeth"? While your teeth are an essential component to your oral health, the truth is, your dentist plays a much bigger role in your overall health than you may realize. Your Rochester dentists at White Spruce Dental are in a unique position to detect and diagnose diseases of the gums and mouth before they progress.
Early detection is key
Think about it – you see your dentist twice per year (ideally), you usually only see your regular doctor when a problem arises. Your Rochester dentists are in a position to detect and diagnose oral cancer along with your regular exams and screenings. The earlier we detect signs of oral cancer, the better chance we have of treating it.
Risk factors
Some of the most significant risk factors for developing oral cancer include:
Smoking tobacco – Smokers are six times more likely to develop oral cancer than nonsmokers
Smokeless tobacco – Patients who chew, dip, or snuff are 50 times more likely to develop cancers of the cheek, gums, and lips
Alcohol – Oral cancers are six times more common among drinkers than nondrinkers
HPV – HPV is one of the leading causes of oral cancer
Family history
Excessive sun exposure
Warning signs & symptoms
It's important to keep an eye out for any abnormalities or changes in the condition of your mouth. Warning signs and symptoms of oral cancer include:
Velvety white, red, or speckled patches in the mouth
Unexplained bleeding in the mouth
Unexplained numbness, loss of feeling, or pain/tenderness in the mouth, throat, face or neck
Persistent sores that may bleed easily and do not heal within two weeks
Swelling, lumps, rough spots/crusts, or eroded areas on the lips, gums, or inside the mouth
Oral cancer screening
Your Rochester dentists at White Spruce Dental care about your health. That's why we've invested in a high-tech ViziLite® oral cancer screening device for the best early detection rate possible. ViziLite® is a five minute screening test that uses a fluorescent light to illuminate abnormalities in the soft tissues of the mouth and throat. If you fall into any of the above high risk categories, or notice any of the signs and symptoms, make sure to ask us about oral cancer screenings at your next appointment. Your peace of mind and your health is worth it.
If you have any questions about oral cancer, or would like to schedule a screening, please contact your Rochester dentist, Dr. Nozik or Dr. Tumminelli at White Spruce Dental today at 585.424.5120.
Proudly serving Rochester, Henrietta, Brighton, Pittsford, Scottsville, Irondequoit, Churchville, Mendon, and Greece!